POLYETHYLENE PE PACKAGING
Polyethylene foam packaging can function as excellent security and protection for goods against the effects of external factors, in particular mechanic damage. This is why our solutions are also perfectly suited for use in transportation and storage of various goods.
The packaging materials we offer are of high quality. Our products are distinguished by their universality and versatility of use. This means they can also be used for the needs of other industries, such as furniture, automobiles, electronics, household appliances, sport, glassware, optics and many more. However, we always try to tailor our approach to the needs of each client, so that by using our experience we create the most appropriate protection for the products to stop them from getting damaged.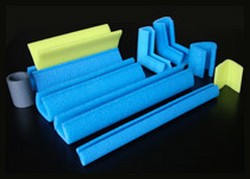 PE protective profiles
PE protective profiles are ideal for protecting areas most vulnerable to mechanical damage, such as worktop edges, corners and glass. The profiles we have on offer include:
C profiles (halfpipes with walls 4mm - 25mm thick and diameters of 6mm - 118mm)
O profile (pipes with walls 4mm - 25mm thick and diameters of 6mm - -118mm)
Omega profiles
L , U,= and W profiles
OP profile (solid shaft)
OPP profile (semi-shaft)
---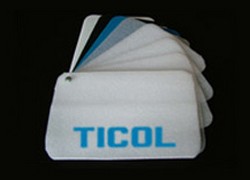 PE mats
durable and light
resistant to high and low temperatures (-45C - +90C)
resistant to damp
chemically neutral
resistant to abrasion
flexible and easy to shape
absorbs shocks and impact against the products packaged
polyethylene foam is completely recyclable
---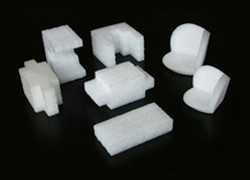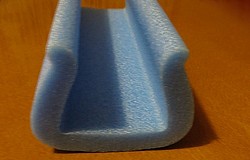 PE moulding
Polyethylene moulding functions as filler in boxes and crates, protecting products against damage during transportation and storage. It is used in the furniture, refrigeration, household appliance, electronic and automobile industries, as well as for packaging non-standard products.
---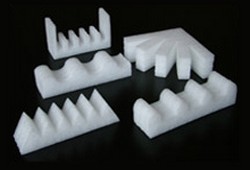 SPACERS, SEPARATORS
The spacers and separators are made from PE tiles, from 10 to 100mm thick.
We produce to order.
---